Fashion
Staying Up-to-Date With Shapewear Trends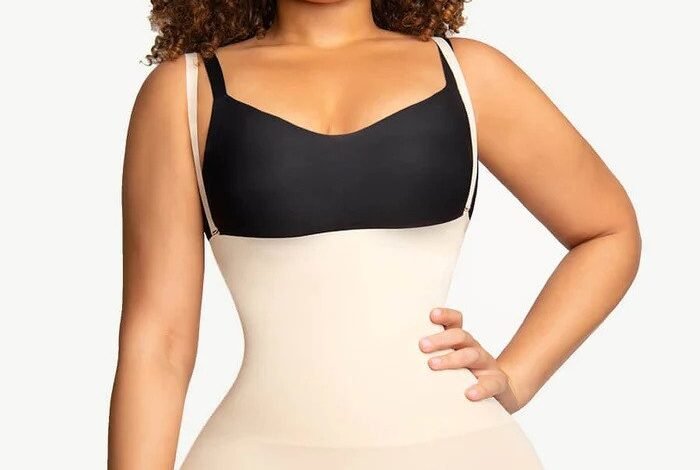 Fashion trends are always changing and so do lingerie trends. That being said, lingerie staples like shapewear show no signs of fading. As a matter of fact, shapewear has been rising in popularity. Gone are the days of constricting shapewear that leaves you breathless. Thanks to new technology, fabric innovation and high-quality designs, shapewear are anything but boring.
Shapewear now feels more like a firm hug around your body. It can help you to achieve the hourglass figure effortlessly and instantly. Many celebrities have walked on the red carpet wearing these shaping garments underneath their outfits. The foundation garment such as a full body shaper help to shape the body by hugging the curves and offering the right amount of compression so that the body shape looks better. They will nip and tuck in all the right places. Women could use a little extra lift from the breast to the rear and beyond. Many women would like to have a little more control over certain areas of the body and shapewear are a great way to slim the body and get an instantly toned appearance.
Latest Shapewear Trends For 2023
There are many good quality and functional shapewear on the market today and if you are looking to add some to your collection, well keep scrolling for some of the hottest body shapewear styles that are popular right now. These shaping garments are from Waistdear, a leading size-inclusive online shapewear retailer that has everything you need to keep everything tucked, smooth, and lift. For those who plan on starting a shapewear business, Waistdear also offers shapewear dropshipping.
Full Body Shaper
The full bodysuit helps to sculpt the body contours, especially the midsection as well as the waist, hips and tummy. Some full bodysuits can reach to mid-thigh or end with a panty or thong. This full bodysuit features adjustable shoulder straps for comfort and flexibility. It has a reverse zipper design for a seamless look under tight clothing. The crotch buckle design makes it easier for bathroom use.
High Waist Slimming Shorts
High waist shorts whether they are a thong, brief or mid-thigh design will be able to cinch the waist, tuck in the tummy and slim the thighs. This high waist shaper mid-thigh short has a double-layer control panel that can flatten the midsection and streamlines the waist curves. The flexible steel bones help it to stay put and prevent rolling down.  The mid-thigh design slims the legs and also prevents chafing.
High Waist Brief
If you only want a bit of tummy control, then choose this high waist elastic lace panty that features double-layer fabric on the tummy for better shaping capabilities. It offers slimming benefits without having to wear a full shapewear. This panty comes with 2 flexible plastic bones for better posture and prevents it from rolling down.
Underbust Bodysuit
This underbust bodysuit helps to define all your best assets while offering a comfortable and breathable design. The firm compression fabric sculpts the entire torso and the open bust design that allows you to wear your own bra. This eco-friendly wholesale shapewear also features adjustable straps and an overlapping crotch design for easy bathroom use.  The butt lifting design contours the curves for a rounded look.