Tech
Reasons To Install Smoke Alarms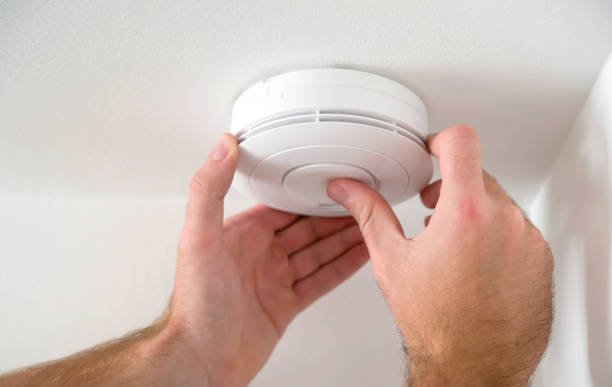 We all love our home – don't we? It's our comfort place after a long day and a lap which carries the scents of our loved ones. So when we love our home, we are also obliged to protect and secure it from any possible dangers. One such danger is the fire – you can't imagine, but this takes so many lives even now. So, the best proactive way would be to install smoke alarms. This can save lives in many places – be it home, theatre, shopping malls, or an apartment.
Guard Round the Clock
Building a home is not an easy feat. We have secured the resources one by one to develop our dream home. Everything like furniture, decors, walls, memories, photos, and even wall clocks carry emotions. We would also have important documents like birth certificates, passports, nationality certificates, and identification certificates. To think that a simple fire can destroy everything seems like a perfect nightmare, but it can happen. Due to the common fire, many people have lost all their properties, identity, and money.
These fires can happen due to various reasons! It can be due to the electrical systems malfunctioning, improper wiring, chemicals, lighting, holiday decorations, or even naughty children. Smoke alarming systems are the savior at times of fire breakouts as they warn us to protect all the properties and documents. They watch out for our homes round the clock, preventing any probable mishaps. Not only this, even when the family is out, the alarms can warn the neighbors so that they can call the fire services. So, installing an alarm for smoke is like putting a safety net around your home.
Protects Your Family
Family is the comfort after the long days of work. Anyone would be very attached to the family as no one in this world could fill the gap. Having that in mind, it's very tough to ignore the role of smoke alarms in protecting the family. Fire can cause rampant loss of lives if left careless. Many fire accidents had happened in the past when the family was sleeping or just unaware of the spreading fire. Incidents like this can have a profound impact and leave us deeply scarred. For preventing such unfortunate situations, it is essential to be highly vigilant. The presence of the alarming systems offers this vigilance. You can decide about installing them on the ceiling and bedrooms. While installing smoke detectors, it's always efficient to connect them to the home's electrical system as they consume less energy and are cost-efficient.
They are Early Fire Safety Systems
Smoke alarms provide the early signal for the breakouts of any fire in the house. This can help you take an emergency exit and save your family. An important point to note here is that it's insufficient to have alarms, but we should also know how to escape the fire. We should teach children about the do's and don't during fire accidents. This would help them make wise decisions when they are at home alone.
Many people are not taking these safety alarms seriously, but this is the only thing that can save you at critical times. We hope that we have provided enough reasons to buy these alarms to protect your loved ones from possible accidents.