Uncategorized
Top Ways To Develop A Strategy For Content Marketing
Top Ways To Develop A Strategy For Content Marketing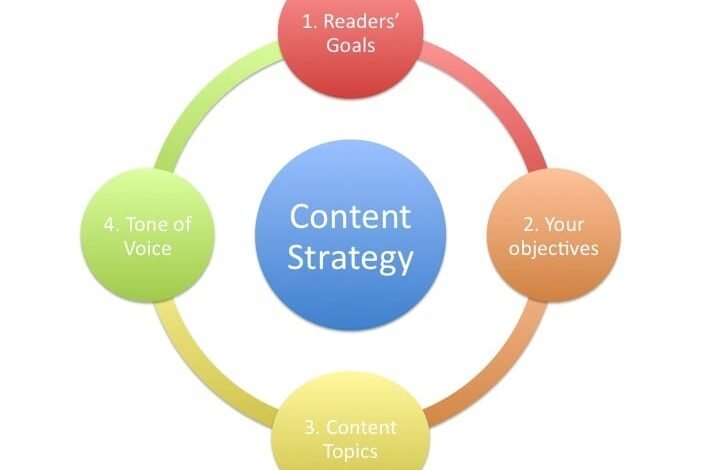 Planning your content marketing strategy can seem overwhelming and time-consuming, but with these easy steps you'll be able to put together a successful plan that helps you reach your goals.
What is Content Marketing?
Content marketing is a marketing strategy that uses content, or written and visual information, to create a relationship with customers. Typically, content is created to attract and retain customers by providing valuable information that helps them make decisions.
Content marketing is different from traditional marketing tactics, such as advertising and public relations. Content marketing is patient and strategic; it takes time to develop a rapport with customers and create valuable content that they will want to share.
There are several important steps in the process of content marketing: planning, creating, executing, and monitoring. Before starting any content marketing campaign, it is important to plan what you want to accomplish. Next, create content that meets the needs of your target audience and promotes your brand message. Finally, execute your content plans by publishing the content on appropriate platforms and tracking the results. Monitoring your progress allows you to adjust your strategies as needed.
What Makes a Successful Blog Post?
What makes a blog post successful is not always easy to determine. However, there are a few key qualities that make a blog post successful.
One key quality is the use of strong visuals. If the images used in a blog post are good, it will help to attract attention and engage readers. Additionally, well-written copy that is interesting and engaging will also help to draw readers in.
Another key quality is the use of keywords. If the keywords used in a blog post are relevant to the topic, it will help to attract more traffic from search engines. Additionally, by including relevant links in a blog post, you can help to promote other sites and content that you believe your readers may find helpful.
Finally, it is important to keep a consistent format throughout a blog post. This will help to ensure that readers feel comfortable reading your content and that they know what to expect next. Consistent formatting also helps to improve SEO rankings for your website.
Types of Content Marketing
There are several different types of content marketing, each with its own benefits and drawbacks.
Online content marketing is the most common type of content marketing. This type of marketing involves creating and publishing content on the internet to attract and retain customers.
Offline content marketing involves creating and publishing content that is distributed through offline channels, such as newspapers, magazines, and blogs. This type of marketing can be more effective than online content marketing because it reaches a wider audience.
Social media content marketing involves using social media platforms to create and publish short, shareable pieces of content. This type of marketing is popular because it allows businesses to reach a large audience quickly and easily.
Content Marketing Strategies:
There are many different strategies for developing a content marketing strategy. The most important factor is deciding which type of content best suits your business. Once you have decided on a type of content, you will need to decide what topics to write about and how to promote them.
How Much Content Should You Do?
There is no one-size-fits-all answer to this question, as the amount of content you produce will depend on the type of business you are in and the target audience you are targeting. However, it is generally recommended that businesses produce at least 1 article per week.
What Type Of Content Should You Write?
When producing content, it is important to think about what your target audience wants and needs. If you are targeting a general audience, writing articles that cover a variety of topics is likely to be most successful. If you are targeting a specific segment of the population, however, writing content that focuses on their needs may be more successful.
How Should You Go About Producing Your Content?
There are a number of ways to produce content for your business. You can write articles yourself, create videos or podcasts, or use social media to share information. It is important to choose the method that works best for your business and your target audience.
Add Value To Your Audience
There are several ways that you can add value to your audience in order to develop a successful content marketing strategy. One way is to provide information that is useful and helpful. This can include advice on how to improve your productivity or how to make better choices in your personal life.
Another way to add value is by providing information that is interesting and engaging. This can include stories that capture your audience's interest or tips on how to be more successful in your career. You can also create content that is provocative or opinionated in order to get people talking.
Last, you can provide information that is entertaining. This can include videos, blogs, and articles that are humorous or entertaining. By adding value to your audience, you will be more likely to achieve success with content marketing.
Conclusion
As a business, it's important to have a strategy for content marketing. Content is one of the most valuable assets you have, and if done correctly can help you attract new customers, increase engagement on your website and grow your brand. However, creating content without a plan can be dangerous – it's easy to go off the rails and produce content that isn't relevant or helpful to your audience. To make sure that your content marketing strategy is effective and sustainable, start by developing a detailed plan with specific goals in mind. Then, start producing high-quality content that satisfies those goals!