Finance
ClearMoney is a game-changer for budgeting, saving, and financial planning
ClearMoney is a game-changer for budgeting, saving, and financial planning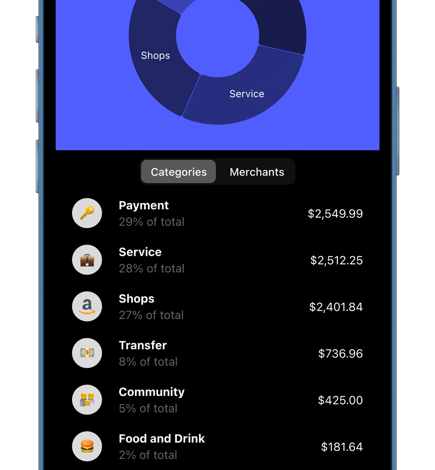 Financial independence is the ultimate goal that all humans work their whole lives towards. However, getting there requires a whole lot of discipline and razor-sharp management skills.
In the modern world, an average person's finances are split into various streams, and being spent in a wide variety of domains. Hence, management and discipline might not be the easiest tasks. It's natural to feel like you're "all over the place" with your finances and need some help.
Recognizing this need, a seasoned team of experts from top tech companies like Dropbox, Lyft, Netflix, and Google, came together to create a new app with the sole purpose of helping you manage your money in a simple and stress-free way – ClearMoney (clearmoney.io)
How is ClearMoney better than other platforms providing a similar service? ClearMoney brings together all your finances from various accounts and other sources, including your bank accounts, credit cards, investing accounts, and even services like Venmo, PayPal, and Robinhood. ClearMoney gathers all this data and organizes it in one place to provide you with a complete picture of your finances and help you find your desired financial path.
Let's look at some of the features of the app that help you do that.
First, ClearMoney helps you understand budgeting. The app tracks your spending habits and analyses them to help provide you with a weekly budget target tailored to your spending habits. It does so by applying the 50/30/20 rule.
Secondly, ClearMoney app allows you to create personalized goals. Whether it's a dream home, a vacation, retirement, or your child's education, once you set these goals in the app, it helps you automate your savings, visually track your progress, and lets you know how close you are to achieving them.
Thirdly, ClearMoney will track spending across different categories. Are you shopping at a particular store too often? Are your bills the most significant part of your monthly expenditure? Do you have a weakness for a particular kind of fast food? ClearMoney will help you keep track of all of this and more in only a few minutes.
The app comes with a handy loan calculator for estimating your new home or auto purchase monthly payments. It will also help you pay off debt and show you how to improve your credit over time.
And lastly, the app will keep you accountable and help you stay the course with real-time alerts and notifications. It does a great job keeping you in the know regarding any upcoming bills or about the progress of any particular goal you've set. Even if you can't trust yourself with money, rest assured the app works to help you make better financial decisions.
Understandably, feeding so much sensitive data to a single platform, security would be the primary concern of any user. The app creators have ensured protection equivalent to that of your bank, meaning AES-256 encryption of data both at rest and in transit. Unlike its competitors, it does not rely on ads or affiliate marketing and does not sell your personal information.
While the basic version of the app is free for all to use, it's also limited to 3 connected accounts. The premium plan with unlimited goals and unlimited accounts costs only $4.99 per month, nothing more than a price of a decent cup of coffee!
On average, their new users can expect savings from $600 over a few months and more than $6000 over a year. It's available for iPhone, Android, Mac, and PC.
The app was launched earlier this year and has already made quite a name for itself for all the right reasons. Learn more at www.clearmoney.io.