Finance
Be A Better Consumer: Buy Insurance Online.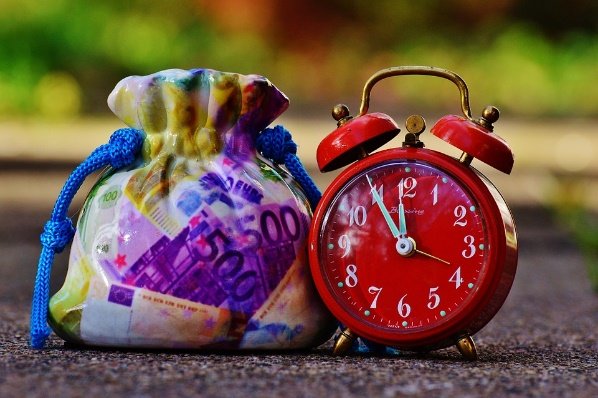 Nowadays, almost everything can be bought online, and that includes insurance, all types of it: Life, Health, Auto, Home, and so on. In fact, many opt to do all kinds of insurance-related paperless transactions such as premium payment, filing claims, top-ups on variable policies et cetera. Gone are those days when insurance agents go house to house knocks at our doorsteps or office to office to do either selling or client servicing.
With more than 60 million active income earner internet users in the country using all kinds of online platform, it is mind-boggling why there are still those who opt not to get secured online. So here, we gathered the reasons why buying insurance online makes us a better consumer. With good reason too, you'll start shopping for car insurance, and other insurance online.
Time saved from search and compared work.
One of the main reasons why we do online shopping is convenience, and the same goes for buying insurance. We will no longer have to dial all insurers' contact numbers to request a quote and wait for days before their proposal arrives.  All we have to do is visit a comparison website such as Insuranks, choose which type of insurance you are eyeing. They will do the comparison of general insurance proposals from various insurers for you in a matter of minutes. You can now focus on which one fits you well.
Lower premium cost
When we buy insurance online, there is a possibility that the premium cost is much lower for two good reasons. First, we will purchase directly from the insurer, bypassing an agent or broker. Thus, the insurer will no longer have to pay intermediary costs, an added value on their part. However, some sites may charge a minimal upfront service fee once we purchase for the use of their online tools.  Second, insurance providers work on the idea that the mortality risk involving the clients who buy policies online is reduced than those who opt for policies face to face. Therefore, they settle to offer their products at a more affordable rate and maybe inexpensive for some.
Buying convenience and savings on other costs
Thanks to technology, everything is on the tip of our fingers, and that includes inquiring, buying, paying, and so on for life insurance online. You will no longer need to go out of the house and get stuck in the traffic or worse file an absence of leave since insurance office hours are the same time as your working hours. Whatever you are doing, you can insert buying insurance during your breaks.
Consequently, with that convenience, you will no longer need to pay for your travel expenses to and from the insurance office. Also, instead of meeting an agent in a restaurant in your free time, if you have, there are other means to communicate with them. You can either call, text, chat, email, and the likes.
Faster policies through e-plans
One of the protocols after an approved sale of a policy is access to an e-plan where every bit of information about the insurer and the security they provide to the insured is readily available. Thus, the client will no longer need for his or her paperbound insurance policy, only his or her log-in credentials of his e-plan, an internet connection, and a secured device.
Easy access information
With comparison sites like insuranks, insurers can either provide information through their website or link their websites to theirs, so information about them and products are readily available to consumers. Client reviews filed complaints and so on about the insurer will also be public. This is very important as a better consumer must make a sound decision always.
Takeaway
Now that you are sure that buying any insurance online is happening now, you can take advantage of all the benefits we shared above in purchasing insurance online. There are more than a dozen benefits like saving the environment, easy negotiation, faster policy renewal transparency, and the like.  However, buying online comes with many benefits; there are also disadvantages like personal information theft, hacking of accounts, and so on. As a better consumer, remember even to practice due diligence because after all, insurance is you and the protection of your loved ones.