Tech
Laser Marking And Etching On Industrial Glass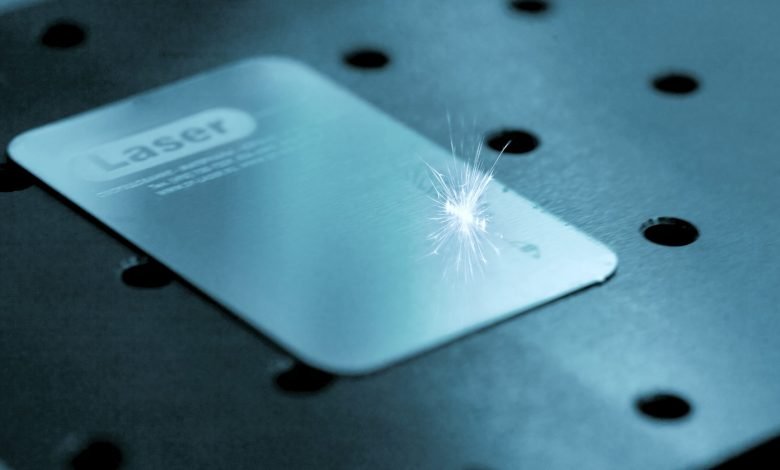 Marking of industrial glass has been done for hundreds of years. Methods used in the past included ink stamp marking, sandblasting, air grit, acid etching, scribing, and Laser marking Machine.
Industrial applications for glass marking include:
Safety information marking of safety glass used in commercial and residential construction. This includes the glass area around the door and / or the location of the entrance and exit.
Commercial and residential glass markings to identify glass or door manufacturers [for product identification and marketing / sales activities]
Marking of the manufacturer's name, year of manufacture, and / or part number of the headlamp or taillight lens in automotive applications. It is also used in the manufacture of televisions for marking mirrors and lenses.
Marking of serial number, product ID, or other manufacturing information for anti-theft and warranty claim verification
Mark serial numbers, part numbers, texts, or barcodes so that parts can be tracked throughout the manufacturing process from final assembly to shipment.
All conventional methods of glass marking involve contact with the surface of the glass product, exposing the product to stress and potential damage. Co2 lasers offer great advantages for marking glass products. The RF-excited sealed beam Co2 laser, which combines a galvo head and software, provides the fastest, cleanest, and most reliable method for marking and etching glass.
Co2 lasers can laser mark glass with barcodes, especially 2D or Data Matrix barcodes. It can be easily combined with a vision system to read the data contained in the barcode. Barcodes on the glass allow you to track your product from the manufacturing process to its final assembly. This helps ensure a continuous, uninterrupted supply of products. Laser marks or laser-etched barcodes can also be used for identification and verification purposes after the product has been sold. This helps eliminate warranty costs associated with counterfeit or unauthorized products.
Co2 laser marks or laser-etched barcodes can also be read by the vision system of the manufacturing process to determine the identity of a part. Examples include the prescription strength of spectacle lenses and the type of front headlamp lens used by Honda Civic. This ensures that the parts are properly classified and used throughout the manufacturing process and that the correct number of parts are manufactured  based on the expected sales of the final assembled component.
There are extensive advances in glass Co2 laser marking beyond traditional methods. These include:
o Since it does not come into contact with parts like the scribing method, it reduces the possibility of damage or damage to parts and eliminates the maintenance required for the scribe unit.
o There is no need to purchase solvents, thinning agents, and cleaning agents to maintain inventory as in ink marking and ink printing systems, resulting in significant operational costs reductions associated with these various ink printing technologies. Eliminates the need for ongoing maintenance.
o Ink printing pads cannot be maintained as they may fall at an angle or lie down, causing the image printed on the glass to appear sideways or not square. ..
o There is no need to lock the glass in place so that it fits snugly against the rubber mask, as is the case with air grit markings.
o Co2 laser marking for industrial glass applications allows you to mark your products on the fly [on the move]. When stopped or "squared" for marking, 5-8 lines of text and logo can be laser etched in less than 0.5 seconds.