Automotive
What is the difference between Roadside assistance and car towing services?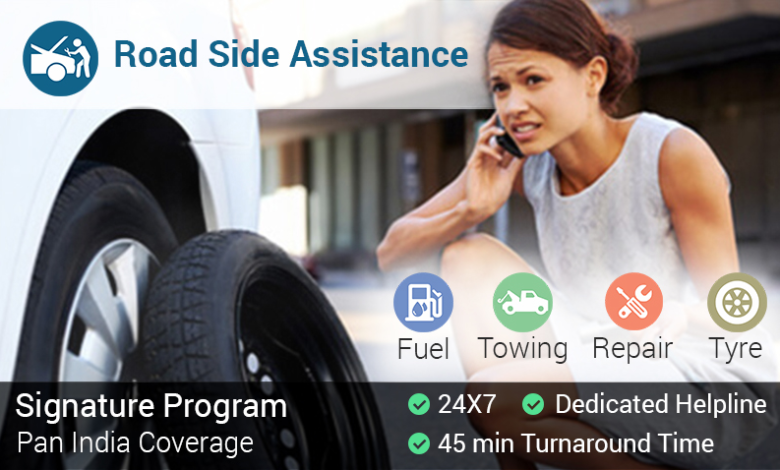 An auto analysis says there is a drastic growth in the sale volume of passenger vehicles in January and February 2023 than previous years. This has knocked the automobile sector of India with a rise after 3.35 lakh unit sales, which is 10.6% higher than in February 2022.
Vehicles are machines with in-built features and high-performing engines; thus, failure is possible anytime-anywhere. What if it triggers your travel experience and you get stuck in the middle of the road? Sounds dangerous and annoying. Yeah! It is, so go with the best Roadside assistance services.
In the RSA package, you will get everything from car towing to fuel which is very helpful for you in any road emergency. Here we will talk about a major difference between both.
The Overview: Roadside Assistance Services:
Vehicle failures are common and can occur anytime on the road, in parking, etc. Therefore professional mechanical help is all that we need at that moment to get out of that situation. Here are some reasons to know what makes roadside assistance important. It comes with mechanical and technician assistance, including additional insurance coverage.
1. Minor Repairs: In roadside services, you can easily & instantly get assistance on the phone call for self-help. This is best in minor repairs and glitches that fail vehicles' performance on the road. So, proper guidance from a roadside expert works great and properly. It may include changing the electric bulb, wiring issues, etc. For quick and minor fixes, it's perfect.
2. Towing Service: In case of emergencies, accidents, and major vehicle failures, towing help is a great option. The fault can be any mechanical or electrical, which can be repaired by the car owner or need the nearest garage support. Therefore, car towing services are appropriate to make all reliable arrangements for your & vehicle's safety.
3. Battery Glitches/Breakdown: What if a vehicle is immobilized on the road with battery failures or breakdowns? Then, of course, a jumpstart is all needed. Thus, it would be best to have perfect technician assistance to deal with such battery rundown. Roadside assistance is a great help to tackle battery change or jumpstart issues.
4. Flat Tire: Think of a situation when your vehicle tire gets punctured, and you don't have a spare one. Yeah! The sound's scary, especially in the middle of the road in a remote location with no help and a nearby garage. Therefore roadside vehicle assistance or mechanical help is needed to replace the punctured/flat tire with a new one.
5. Fuel Emergency: Running out of fuel on the road with no nearby gas/fuel station can be a struggle. Don't be upset; call the roadside assistance provider to help you with emergency fuel delivery where you are stuck. However, if asked for more than the assured quantity/litres, you must pay for the fuel.
6. Spare Keys Help: Don't get panic if keys are locked inside a car, lost or damaged; roadside assistance is the lucky help you had. They offer spare keys to help resolve your issue immediately at desired/asked location by the vehicle owner.
7. Safe Accommodation Arrangement: If on-road repair is unable, garage assistance is necessary after towing; the owner may also need accommodation. Thus, having reliable roadside assistance services will get you to help with safe reach to the closest accommodation. All such arrangements will be part of a roadside service provider, an insurance company.
8. Travel and Call Arrangement: Next to safety is possible to help vehicle owners on travel and call family or friends. So until your car is getting repaired, you will definitely be served with travel or taxi service for one desired destination like home/office/hotel. Calling to keep your loved ones sure of your safety is important, so it's also provided.
Overview: Car Towing Services:
Intially towing only means an easy and possible transport of your vehicle (damaged/broken or failed) to a nearby garage or service station. This is between one spot to another in which a special tow truck or heavy tow vehicle supports to carry away your car. It might need in many circumstances and is totally different from roadside assistance but a part of it.
Need for Car Towing Services:
1. When a vehicle is no longer running and performing seamlessly.
2. Road accidents and emergencies of faults and failures.
3. Many glitches, vehicle broken, and major damages to deal with.
4. The vehicle needs complete mechanical or technical help in the garage or service station.
Conclusion:
So whenever you find yourself stuck in any vehicle-related failures, mechanical or technician help is needed. Therefore if you have a new or used vehicle, check for the best Roadside Assistance at Droom. Yeah! Roadside assistance packages will cover many things that can provide maximum safety and vehicle maintenance help. We will say it's a worthy investment that deals with vehicle glitches, especially in the middle of the road, unfamiliar locations, and remote areas.