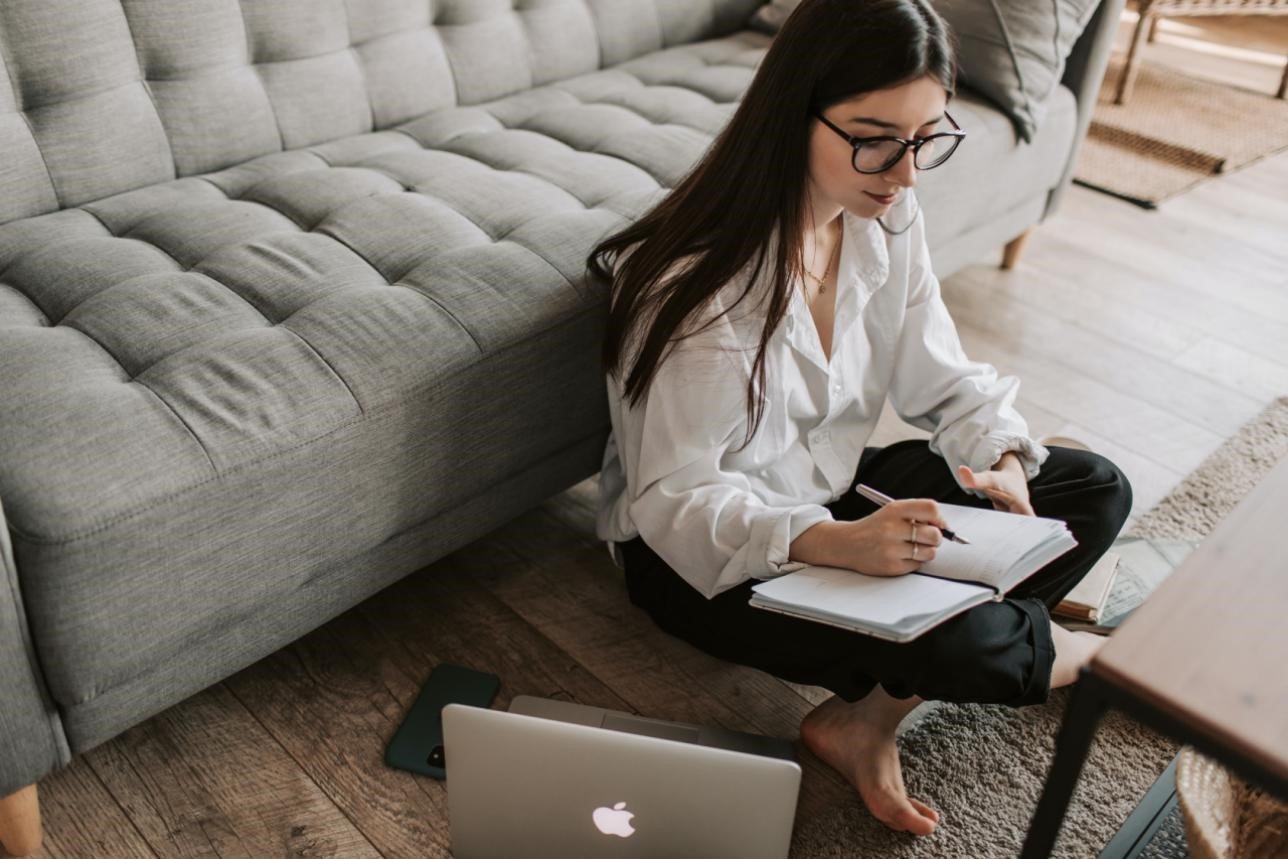 Everybody wishes to work and earn on their terms and free from the whims & authority of an overseer. While it is true that no source of income is truly independent, there is one particular line of work that offers the freedom and flexibility of working according to one's capabilities and capacity—freelance writing.
The word freelancing is quite a vague term, as it can signify any number of profession or activity that involves self-employment. Today, given the right circumstances, any skilled individual can work as a freelance in a career of his/her choice. In this article, we are going to focus on the promising profession of freelance writing. Freelance writing is a highly profitable medium of income today. According to an article on Copyblogger, a skilled and experienced freelance writer has the potential to earn as much as $250 per hour and can even rake in a six figures income per year. But, it would be a blatant lie if someone says that it is a breeze to earn such large sums of money.
Now, education is an essential requirement for any skilled professional such as freelancing. Simply put, if you struggle at writing, information gathering or understanding any given information, then freelance writing is not the job for you.
So if you are wondering whether you are cut out for this job, take a look below and find out the necessary credentials required for becoming a freelance writer.
The Credentials Of A Freelance Writer
The necessary qualifications for becoming a successful freelance writer are nothing overly complicated or extraordinary. Any well-established writer will tell you that besides having the right mindset is essential, education can be the ultimate secret weapon for a freelancer.
To begin with, a novice writer needs to possess the following set of skills & abilities:
Freelance writing requires sharpened writing skills and a firm grasp on the language being written with.
Dedication and persistence are two vital character traits that every freelance writer needs.
It is important to be inquisitive and have a thirst for knowledge. These particular aspects of one's personality will come in handy in any instance of writing.
Whether you are a freelancing assignment help expert or academic essay writer, a curiosity to learn more can elevate your write-ups to the next level.
A desire to write and a mindset to work hard are essential if one intends to grow and further one's career in freelancing.
In today's digital age, possessing some tech-savviness is no longer an option but a necessity. Possessing digital skills is vital for a freelance writer as tech plays a crucial role in almost everything that we do.
Good communications and networking skills are yet another handy skill for a freelancing writer. Though not critical like the one above, a person can leverage these skills to reach out and market their skills.
Many online freelancing forums help writers find potential clients, but a freelancer needs to know how to market their skills and works. You need to network for opportunities, look actively for business prospects and showcase your talent & experience to rake in the big bucks.
Last but not least comes the aspect of possessing a diverse set of professional knowledge. It does not take a genius to realize that having substantial experience in a wide variety of subjects can be instrumental in helping you develop an excellent write-up.
As evident from the points above, proper education can be the trump card for any freelance writer. Curiosity, the will to work hard, courage, and marketing skills can bring the bucks, but if you want a secure & affluent clientele and wish to rake in 6 figures & be better than the rest, you need to possess something different.
www.pexels.com
Education As The Ultimate Secret Weapon
In a professional freelancing writer's career, primary education is an essentiality, but higher education has the potential to help writers excel and shine.
The benefits of higher education are immense in the world of freelance writing.
With the right kind of education, the freelance writer can investigate and research any issue with ease. Education broadens one's ideas, knowledge, understanding, and sharpens one's, mental faculties.
Education increases one's self-confidence and boosts writing skills. When you have your higher education credentials backing you up, you can easily take on any freelancing assignment with ease.
Proper education makes researching for something issue much more effortless. A writer with formal educational qualifications is more likely to have better ideas about how to go about exploring a particular topic, the best avenues of information gathering, and the researching techniques.
Collecting new information becomes much easier when you have a good idea of where and what to look for. Armed with existing knowledge, a freelance writer with higher education degrees can develop an effective and efficient information-gathering plan.
Writers, who have worked in research papers and dissertations, can come up with an apt developmental approach that is both manageable and acquire accurate information for a freelance project.
While there is no single best way to gather information, writers with strong educational backgrounds are often well aware of the advantages & disadvantages of most information gathering processes.
Interviews, surveys & questionnaires, focus groups, observations, critical analyses, etc. – no matter what the data gathering process involved, education can boost its effectiveness manifold.
Freelance writers with prominent educational qualifications have a high probability of earning more than their less-educated counterparts. While a freelancer's writing experience is given preference over other factors, any affluent and educated client will tend to opt for a writer with a storied educational history.
Numerous studies by notable freelancing platforms such as Freelancermap.com show a bias towards freelancers with university degrees and proper formal education. They earn more than those with less prominent qualifications and command a dominating presence in the industry.
So, if a career in freelance writing is what you are aiming for, make sure you take your education seriously. Work hard, build up your knowledge and develop your skills to the max to shine as a freelancer!
Author-Bio
Ava Smith is an experienced academic counselor, associated with a leading firm in Sydney, Australia. In addition to it, she is a dedicated essay writer and assignment help expert, working on behalf of the digital brand Essayassignmenthelp.com.au. She loved to assist students in asking for academic assistance. During her time of leisure, you may find her composing good music, writing poems, and gardening.