Tech
How to Create Presentation Online with SlideHTML5?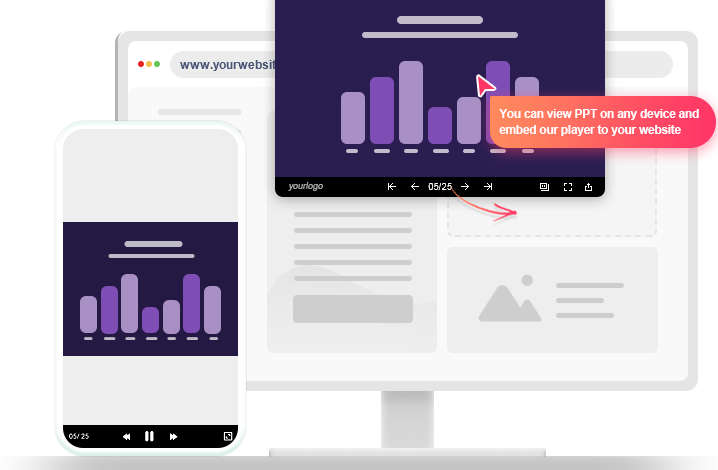 Looking for a way to create presentation online? A slide presentation is a helpful tool to transfer information, whether it is for making slideshows come in handy, making educational programs more attractive, managing an organization effectively, and drumming up new business.
Creating slides on SlideHTML5
Making slides on SlideHTML5 is a wonderful experience because it takes few seconds to create a slide online. Users can make one or more slides online without downloading any software. It does not need to have any technical skills or any coding for it. The entire process in which you are going to create presentation online on SlideHTML5 is very simple.
Click to upload a PPTX file
To get the desired file, browse their device
SlideHTML5 can manage the rest method
There are no formatting issues when you convert the presentation. You can impress your audience with this presentation. SlideHTML5 is a free online converter that accesses PPT files and transforms them into SlideHTML5 pages quickly. This is one of the best ways to create presentation online and share it without any technical skills.
Why using SlideHTML5?
There are several benefits of using this online presentation maker since it offers scalable use of the software. This online presentation maker allows you to make changes to your text and slides with few clicks. In this way, you will find it one of the best flexible tools to create the presentation.
You must be accurate and professional when it comes to create presentation online, and this is possible if you use this tool. Creating a presentation needs to provide to the point information professionally. Interact with viewers and as a result get more likes, shares and clicks, right on your SlideHTML5 page. SlideHTML5 allows everyone to share slide presentations across all social channels with a simple click.
What makes SlideHTML5 different from others?
It is one of the best online presentation makers with excellent animation. You can use these tools to optimize your presentation. Read to find more about this amazing tool.
Social Media Sharing
Share slide presentations on Twitter, Linkedin, Facebook, Reddit, and more, or embed them into sites to take full advantage of the reach. Turn your viewers into followers and then promoters, just like magic.
Offers Storage 
Get a cloud-based storage option. Users can save their presentations and use them at any time. They can get it on any device because their presentation is safe.
It offers a good user experience for teachers and students
Convert an educational project into an inspiring online slide presentation in a blink. Share slides online with teachers as well as students or integrate slides into LMSs just by pasting the link.
SlideHTML5 is highly beneficial for all the users since it saves your time and money to create presentation online professionally.